How to Create and Use Teams in HubSpot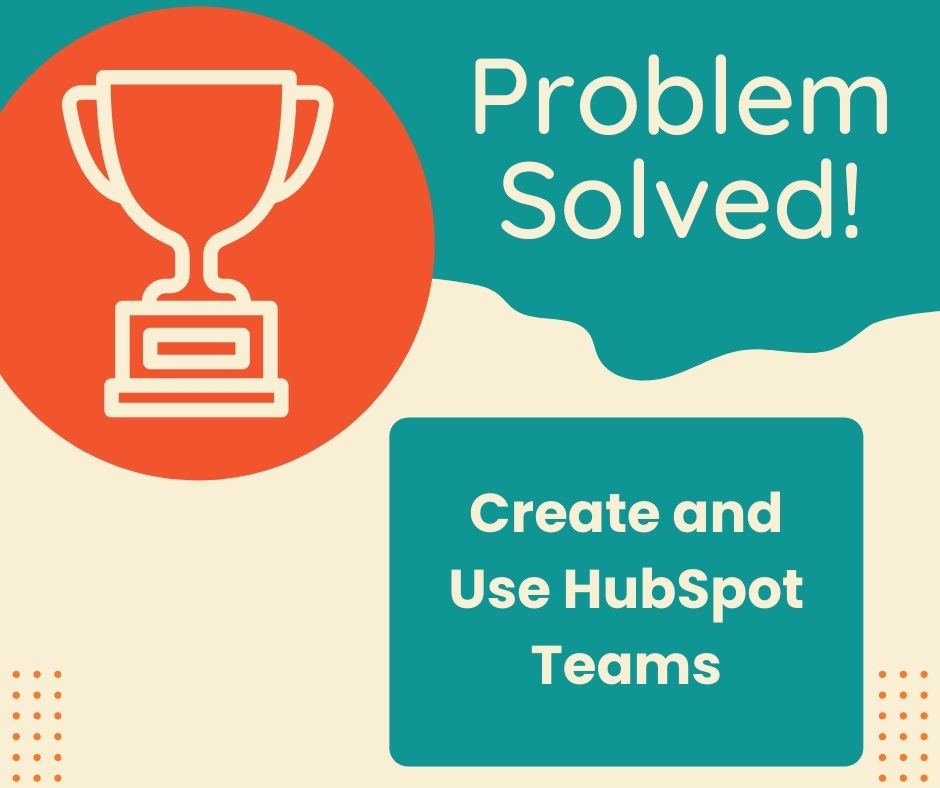 How to Create and Use HubSpot Teams.
Why would you want to create internal teams in HubSpot?
It's the best way to make sure no one is left out of a workflow within the company.
It's an easy way to send notifications to select team members via workflows or form fills. That way within the hiring or firing process, it makes it easy to add or remove new users.
Here's how:
Login and go to the settings wheel
Click Users and Teams
Click Teams Tab
Click Create Teams
Name this team
Select Primary users
That's it! Now you know how to create and use teams in HubSpot.
Want to get the most out of your HubSpot account? Grab your free ebook on 10 HubSpot Hacks You Probably Didn't Know.