How to Create a Deal in HubSpot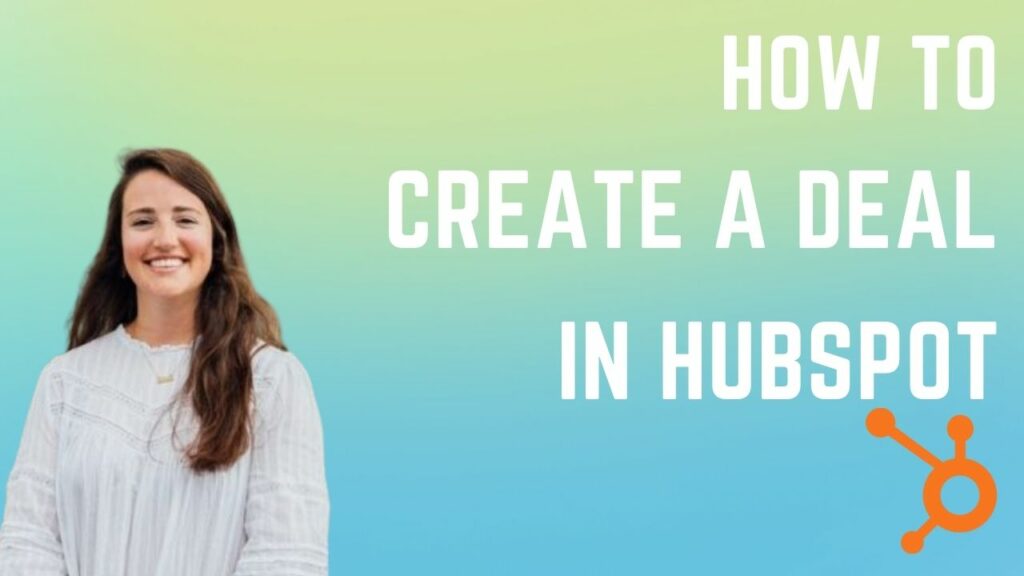 How to Create a Deal in HubSpot
In this video tutorial, you will learn everything related to deals and how to create them using HubSpot.
This might seem like a simple task. But if you're new, it can be overwhelming.
Here's how to do that:
Click sales
Click deals
Click your pipeline
Create deal
Name deal
Deal Stages
How much the sale is worth
Sales cycle
Deal owner
Deal type
Priority
Associate a contact and company
Product associated with deal
Create
That's it! Now you know how to create a deal in HubSpot!
Want to get the most out of your HubSpot account? Grab your free ebook on 10 HubSpot Hacks You Probably Didn't Know.