How to Add a Birthday Field in HubSpot (Date Picker Custom Property) [Video]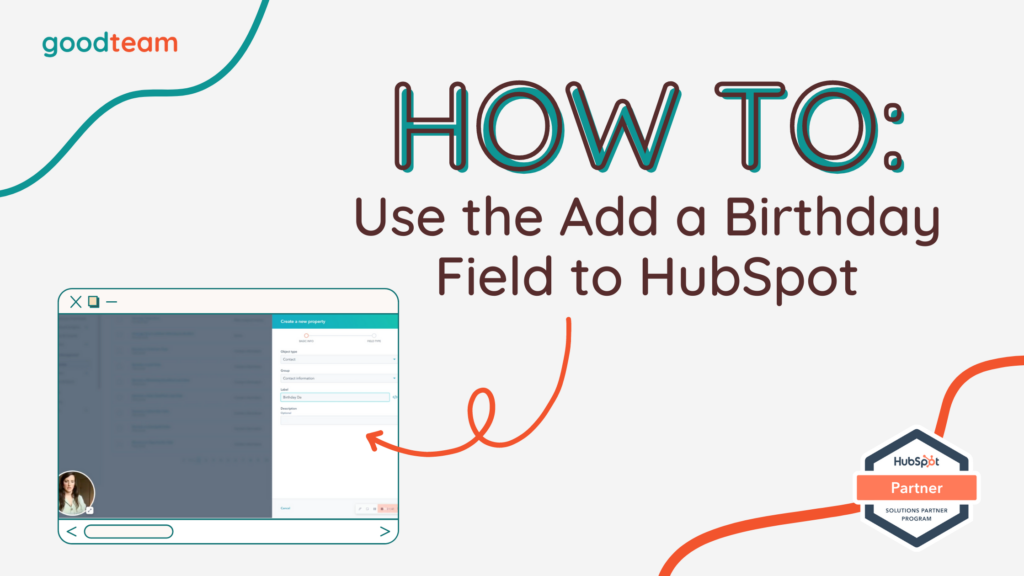 How to Add a Birthday Field in HubSpot (Date Picker Custom Property)
In this tutorial, you'll learn how to create a custom property so you can auto populate birthdays into workflows or emails. If you're not familiar with custom properties, here's an in-depth article.
You would want to do this if:
You send out coupons on birthdays
Your company wants to send out an automatic birthday email
To add a birthday:
Settings
Properties
Create property
Contact
Contact information
Birthday date
Field Type
Date Picker
That's it! Now you can go into an email or a workflow and set those properties be a trigger.
Want to get the most out of your HubSpot account? Grab your free ebook on 10 HubSpot Hacks You Probably Didn't Know.