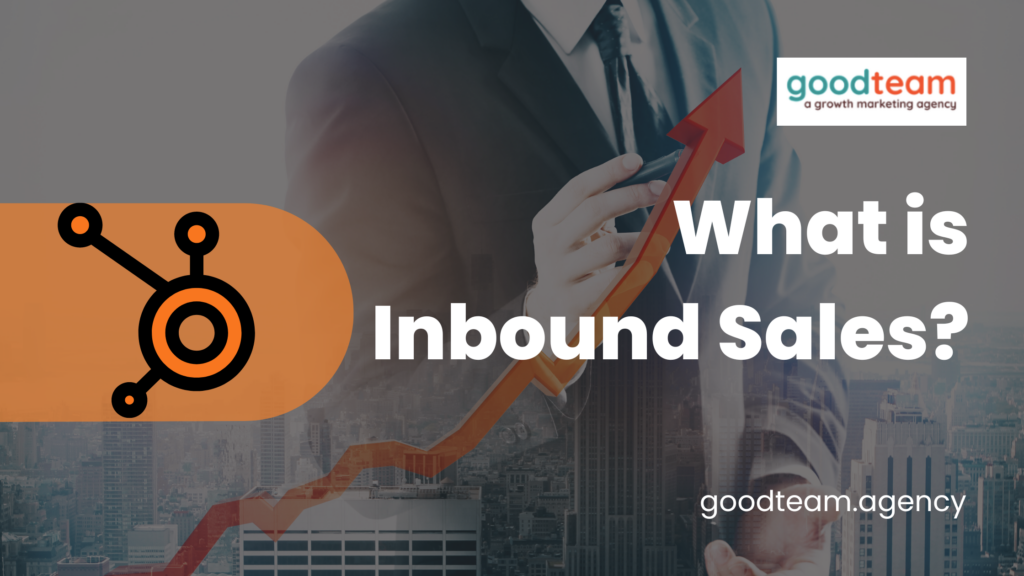 Say goodbye to pushy sales techniques and hello to inbound sales. 
Why?
Because sales and marketing have changed significantly over the years and continue to evolve, buyers now have more power and access to information than ever before. 
What does that mean for the world of sales?
That means that Salespeople have to continue to evolve as well. 
Enter Inbound Sales.
Inbound sales techniques make the buyer the priority. 
Instead of focusing on making the sale, inbound salespeople put the customers' needs first and give them solutions to their problems. 
Inbound salespeople help guide the buyer (not push them) to make a decision. And they can do this because they know their ideal customer. 
They know what they need through each stage of the buying process because they have taken the time to get to know them and personalize their sales technique to help them.
And by spending that extra time getting to know your buyer and educating your ideal customer, you'll increase the chance of turning prospects into lifelong customers. 
What's the difference between Inbound Sales and Outbound sales?
Outbound sales feel and sound like spam. People who use outbound sales techniques push, push, push their product on a large number of people who might not be interested. 
For example, if you've ever tried cold calling, trade shows, or buying contact lists (from who knows where), you've attempted outbound sales techniques.
On the other hand, inbound sales is "drawing in" targeted potential customers. That means instead of cold calling someone that might want what you're selling, you're calling people that have given you their information through lead generation. 
Should I ever use Outbound Marketing?
Outbound marketing tactics are necessary to grow your business, but only if you use them in an inbound way. 
How? 
You could do this by using them like you would prospecting. And by prospecting, I mean lead sourcing and researching. 
So if you follow up with a cold lead, you've done your research to understand their potential interest and how your product could potentially help them solve a problem.  

Steps to Inbound Sales
1. Create your buyer personas.
If you don't know what buyers' personas are, here's an in-depth article. But basically, buyer personas are a fictional representation of your dream customer. 
Think about a time when you sold your product or service, and it couldn't have gone better.
A buyer persona is a description of that perfect customer. It has their job, salary, age, goals, challenges, and more. 
Your first task is to create your buyer personas, so your marketing and sales teams are on the same page.
2. Understand what your leads do on your website.
Take note of all the actions your leads take on your websites, such as blogs they've read, videos they've watched, or forms they've filled out. 
Knowing how your potential customers spend time on your website will help you understand which buyer persona they most closely relate to. Which will help your sales team know which buyer persona they most closely relate to, what challenges they might be facing, and what product might be able to help them solve their problems. 
Thanks to HubSpot, tracking and reporting are easy. And once your sales team has this insider knowledge, they can offer a more productive conversation.
So, before your sales team gets on the phone, make sure to understand their pain points that have led them to your company, so you can add value before you ask for something in return. 
3. Align your marketing and sales teams. 
With inbound sales, communication between your sales and marketing team is key. 
The information your sales team gathers while generating leads is the same information you'll use to create content for your sales outreach. 
The easiest way to make sure that both teams have access to the same information is to have them both work on the same platform (like HubSpot). 
That way, your potential customers aren't getting messages from the marketing team that aren't related to where they are on the sales journey. And the sales team can learn what would most help their potential customers from marketing reports. 
Also, your sales team will understand where their potential customers came from, whether from an organic search or a promotional email. 
Why should my sales team use Inbound Sales tactics?
Inbound sales techniques are all about educating and personalized outreach to solve problems.
By taking time to know your customers and build a relationship with them, you can ensure that you will be the person they go to when they're ready to make a purchase.
A common obstacle of inbound sales is that the long-term process can be difficult for sales teams that would love to close deals quickly.
But the critical point to remember is that it's not about making money and never seeing your customer again. It's about building a relationship and helping them solve their problems. That way they'll become lifelong customers. 
Conclusion
That's it! Now you know more about inbound sales! 
With the right tools and training, any organization can adopt the inbound sales technique. And working with a HubSpot partner agency like Good Team will help you create a plan of action to help you find success. 
Want to get the most out of your HubSpot account? Grab your free ebook on 10 HubSpot Hacks You Probably Didn't Know.
Get Your Free DIY 40-Point HubSpot Audit with Videos!