How to Change your Default Home Page in HubSpot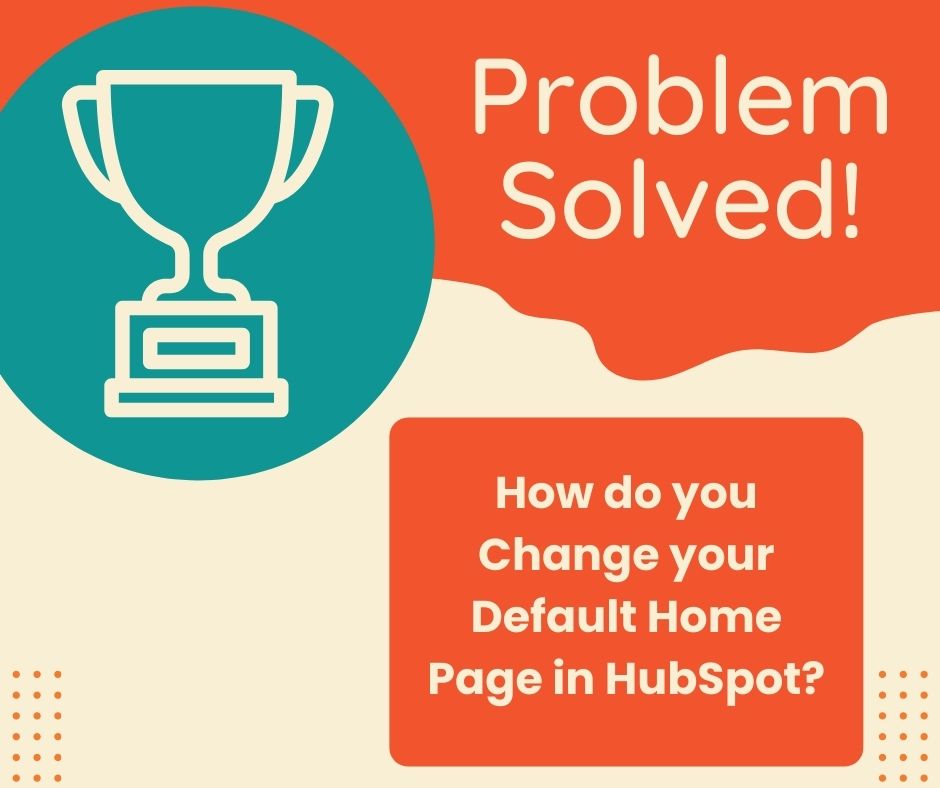 Change your default home page in your HubSpot account.
Why would you want to change it?
Let's say that you're a sales manager and when you go into HubSpot all you care about is Deals.
Or you're a marketing manager and all you care about is emails or a report.
Or maybe you're a service rep and you only care about Tasks or Tickets.
Here is one way to personalize your HubSpot account to meet your needs.
Here's how:
That's it! Now you know how to change your default home page in HubSpot.
Want to get the most out of your HubSpot account? Grab your free ebook on 10 HubSpot Hacks You Probably Didn't Know.