Nurture Your Leads With an Ethical Email Marketing Strategy [From a Chattanooga HubSpot Agency]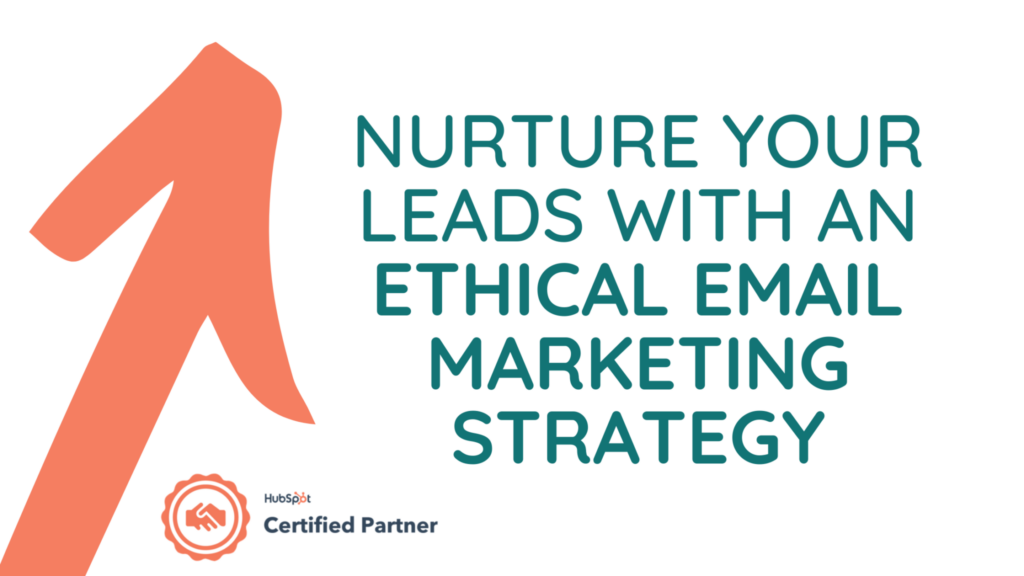 Email marketing can be a useful tool for maintaining relationships with your customers, and increasing profit for your business. How you approach your email marketing strategy, however, is an important consideration. Not only can you receive a negative reaction from customers, but you can find yourself acting unethically or illegally. Our Chattanooga HubSpot agency is here to help!
Running an email marketing campaign that is ethically sound and effective is a strong marketing strategy to retain customers for your business. But what exactly are the steps to running an email marketing campaign, and an ethical one at that?
This post will discuss the strategies used to host an effective email marketing campaign, and how you can ensure that you are maintaining ethical practices.
The Purpose of Email Marketing
First, let's discuss why your business should be interested in email marketing. As consumers, we've all been exposed to email marketing campaigns if we have shopped or browsed online. You enter a website or make a purchase and usually, there should be a popup or a checkbox asking if you would like to receive updates or discounts through email.
This is a straightforward way to engage customers further with your brand, and keep them up to date with exclusive offers, discounts, and new product initiatives. So boosting brand awareness, promoting your content, and marketing your products are all goals that can be achieved through email marketing.
Going further than just highlighting your business though, email marketing is also effective for focusing on your customer. Email marketing allows you direct communication with your customers, building upon your relationship with them by providing them valuable information relevant to their needs, and connecting them with their desired products/services.
The data behind email marketing initiatives is also exciting for businesses. This blog post from Constant Contact, mentions that "on average, email generates $38 for every dollar spent." This is an incredible potential return on investment, and with over 4.2 billion email users worldwide, and that number growing every day, email marketing is a strategy that your team should be interested in implementing swiftly and appropriately.

Ethical Email Marketing
So, how exactly do you run an email marketing strategy appropriately, or ethically? Let's define ethics in this context, so we can make the picture clearer.
As stated in the guide on marketing ethics by HubSpot, "In the context of marketing…ethics refers to the practice of promoting fairness, honesty, and empathy in all marketing activities." The focus in your business should be implementing these characteristics across all aspects of your business and ensuring that it represents the fundamental values of your company.
So establishing and communicating a core set of values to your employees, and providing training on how individuals should act in any given situation, are effective ways to ensure that your business operates ethically. Who your company associates with should also aim to emphasize your ethics and values. Partnering with companies who treat workers fairly and operate sustainably, for instance, is a good way to show employees and customers that your business is dedicated to promoting ethical practices.
The CAN-SPAM Act is a law established in 2003, that dictates clear guidelines for businesses to follow in order to keep email marketing practices regulated. For further insight, let's highlight some key things to include and avoid, to ensure that your email marketing strategy is operating ethically.
Things to Avoid
Using false or misleading header information: The "From", "To", "Reply-To", and other routing information included in email forms must accurately represent the individual or business who sent the message. This is also an easy way to identify scam emails, as the brand the email claims to be from does not match the address information provided. 
Using deceptive subject lines: The content of your email should clearly be reflected in the subject line. So do not make offers for discounts or products that do not exist in the message, or provide any sentiment that attempts to mislead users. 
Not identifying your message as an ad: Somewhere in your message, you should clearly state that your marketing email is indeed an ad. There isn't any standard way you have to accomplish this, but the customer should understand this upon reading.
Things to Include
The physical address of your business: Whether it be a PO box, another formal commercial mailbox, or just the street address of your business, your email marketing should include a physical address where your business can be reached. 
An option to opt-out: Your email marketing campaign is based on your customer choosing to opt-in to receive future email marketing from your company. But once they opt-in, you still must provide an option for them to opt-out. Not doing this is a serious violation of the CAN-SPAM Act, so feature your opt-out option prominently. 
Act on an opt-out request swiftly: You must honor a recipient's opt-out request within 10 business days. This is clearly stated in the CAN-SPAM act. You can't make them pay for the option, and you cannot make the process purposefully difficult. You can also not sell their information away or transfer them to another mailing list. Honor their opt-out request promptly.
Getting Started with Ethical Email Marketing
The tips provided in this post offer some good general advice for managing your email marketing strategy. For ensuring long-term success though, you will want to seek out further information and assistance for your team. A good option to consider is working with a Chattanooga HubSpot agency like Good Team, to establish a solid marketing plan.
Get Your Free DIY 40-Point HubSpot Audit with Videos!