Form Frenzy: Unleash the Power of HubSpot Forms!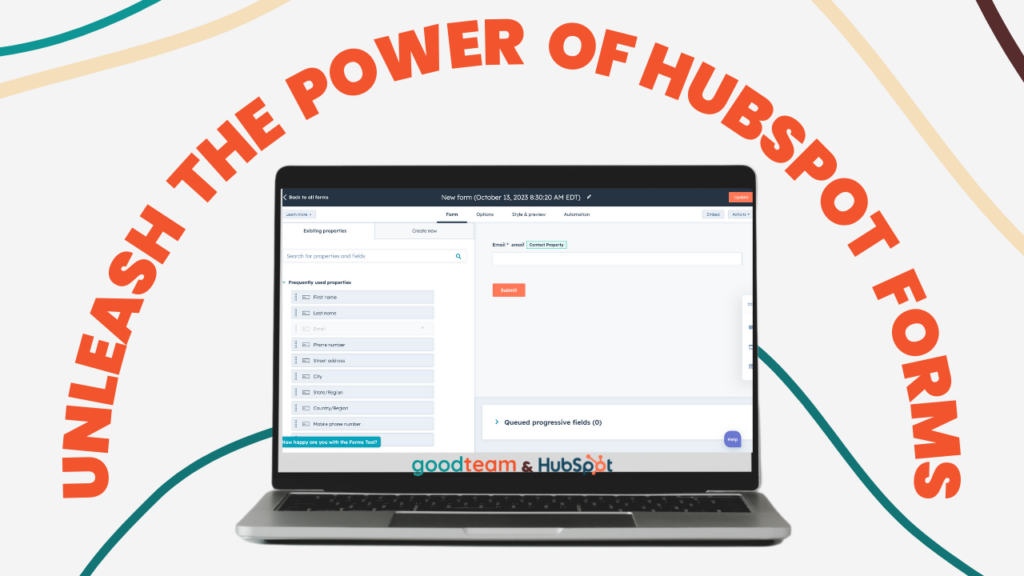 Form Frenzy: Unleash the Power of HubSpot Forms!
Have you ever wondered how to gather information without breaking a sweat? Fear not, because we've got a solution that's as easy as pie – HubSpot Forms! Whether you're looking for contact details or other crucial data, these customizable forms are here to save the day. We're about to dive into the world of form creation, and trust us, it's going to be a fun ride!
Before you start plastering your form anywhere and everywhere, you need to create it first. So, let's roll up our sleeves and get going!
Form Essentials
Creating a HubSpot form is a piece of cake. First things first, think about the fields you want on your form. Each field corresponds to a property, and you can either use HubSpot's built-in properties or go wild and create your custom properties.
You can only pull contact and company properties into your forms, so be aware of this when you are thinking of your fields.
Where to Begin?
To kick things off, go to Marketing > Lead Capture > Forms. You'll spot the Create Form option. Click it and choose between embedded forms or standalone pages. 
Embedded forms

are able to be embedded into your website or CTAs

Stand alone pages

create forms that you can share with a link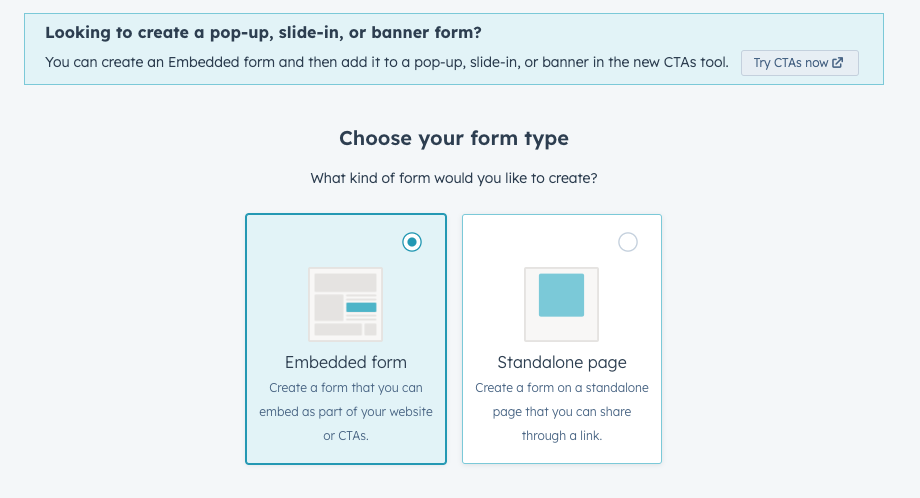 Once you've picked your form type, you'll have two choices. You can go the premade route with customizable templates, or if you're feeling adventurous, start from scratch with a blank template. It's like choosing between a GPS and an old-school paper map – both will get you where you need to go.
Time to get creative. You can customize your form to the moon and back. Change field labels, add help text, or set placeholder text. The possibilities are endless!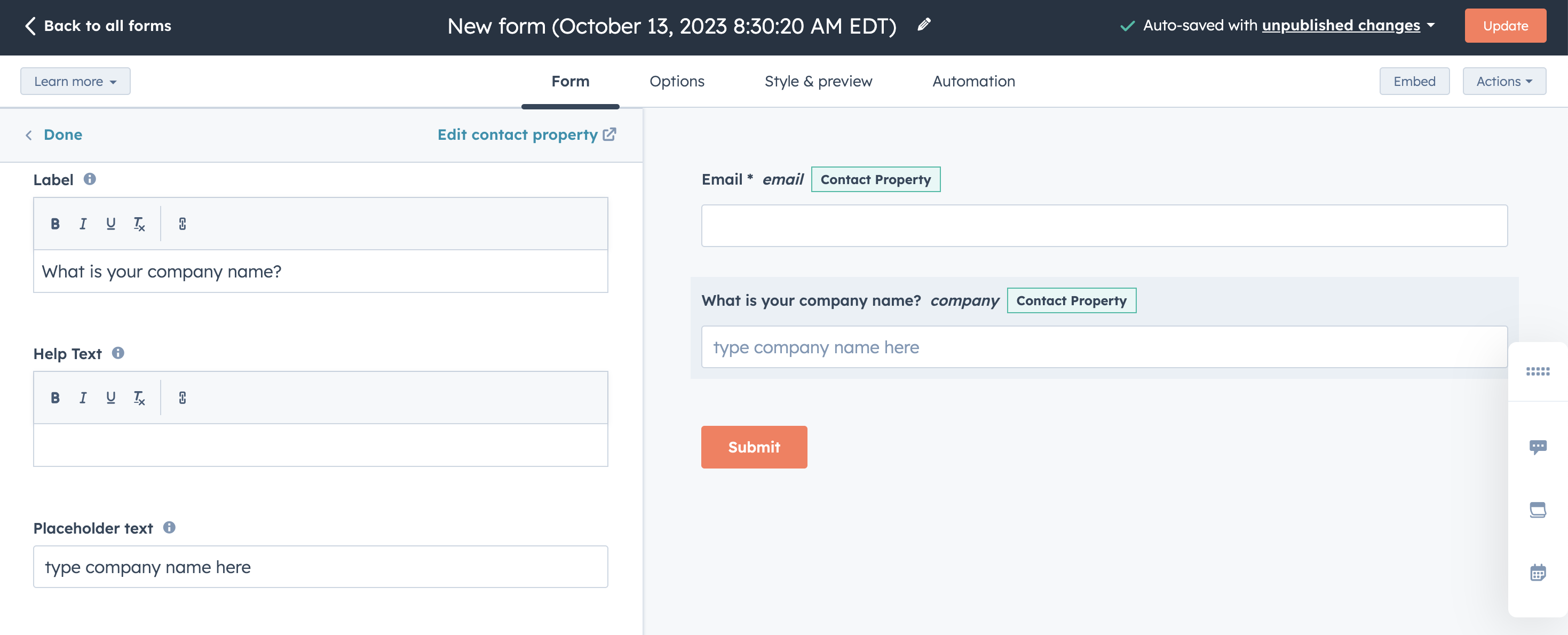 You can set fields to be required, as well as create hidden fields, which is a great way to bring in properties you want to automatically assign to someone who fills out your form.
If you're feeling extra fancy (and have a Professional or Enterprise subscription), you can even add conditional logic to your forms, such as making certain fields pop up based on user responses. You can even set up your form to accept payments.
Options Galore: Post-Submission & More
Now, let's talk about what happens after someone fills out your HubSpot form. In the Options tab, you can choose to display a message or redirect them to a different page. 
You also need to determine what lifecycle stage to set contacts who fill this form out to, who should receive submissions, and a few other details.

It's important to note that the default for HubSpot forms is to create marketing contacts from a submission. If you do not want to set contacts who come in through your form to marketing, make sure to turn that off.
In the Style and Preview tab, you can tweak the form's appearance – change fonts, sizes, and the submission button's color. Here you can create a form that fits the style of your webpages and business.
This window is also where you can preview your HubSpot form in desktop, tablet, and mobile views,  as well as to run a test with a specific contact.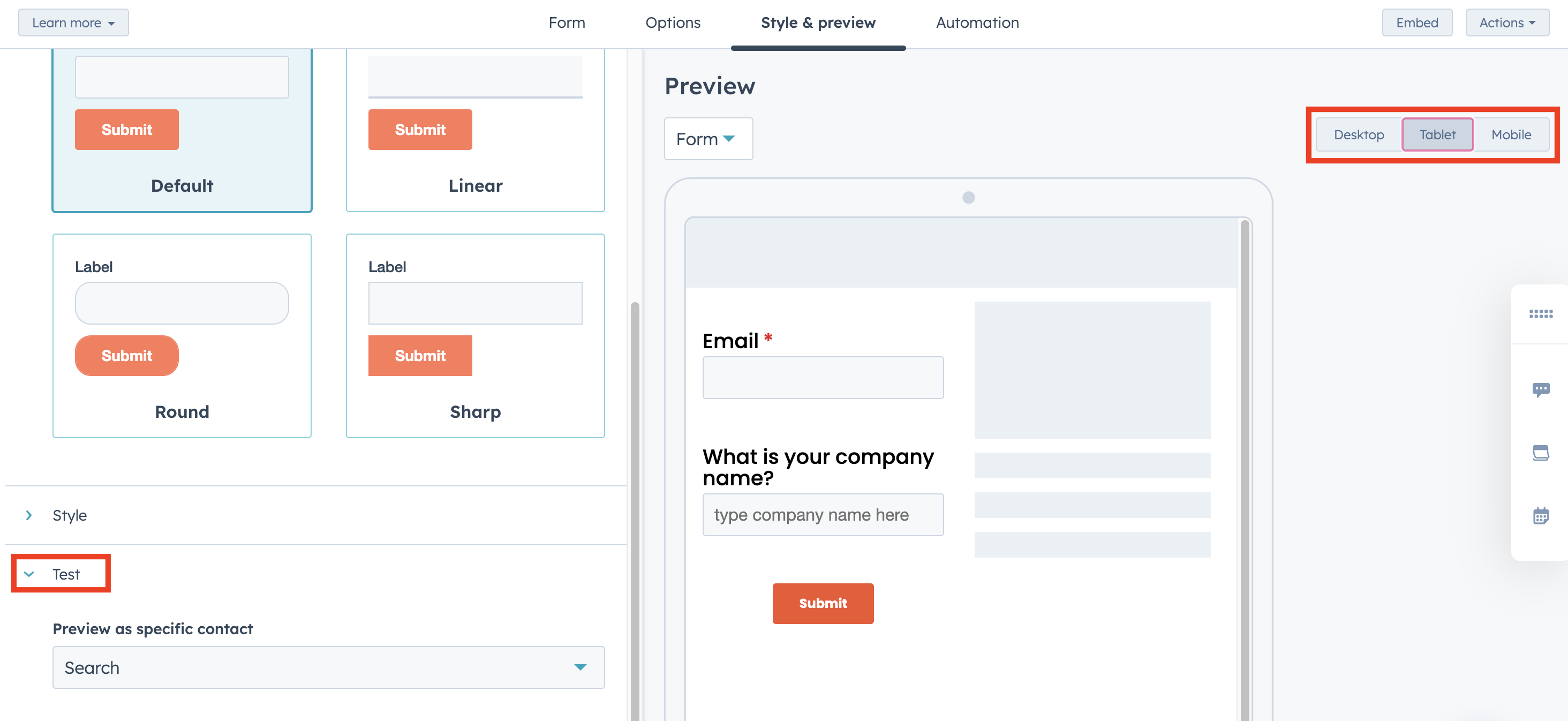 If you'd like to preview and interact with the form to test it out, go to Actions > View to pull up the form in another tab. Make sure you click Update before you do this, otherwise any changes you have made or edits you've done will not reflect when viewing the HubSpot form.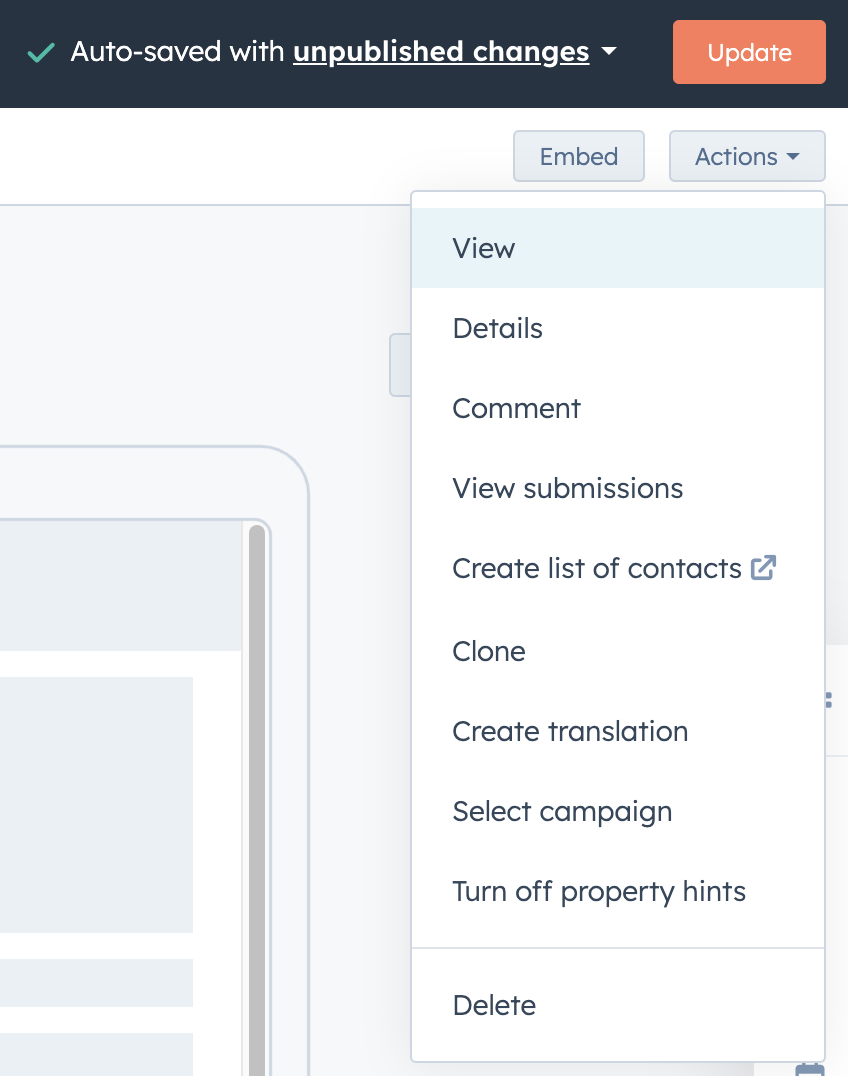 Sharing is Caring: Where to Stick Your Form
You've created your HubSpot form, and now it's time to decide where to put it. If you created a standalone form, share the link directly. For embedded forms, you'll get an embed code when you publish. Just click Embed in the top right if you need it again.

When outside of the form creation page, you can click Actions > Share next to the form you want to use.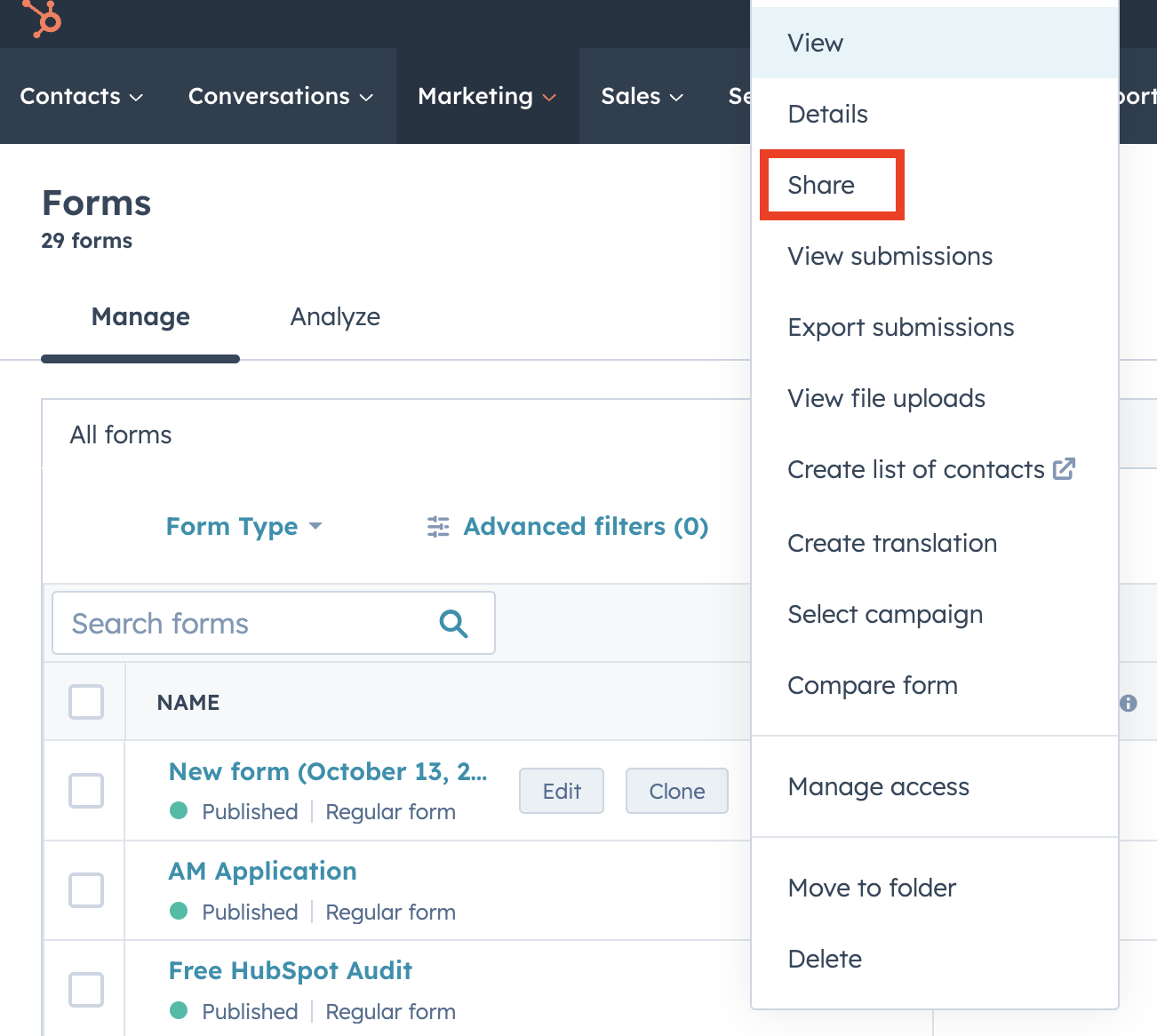 If you want to stick your form on non-HubSpot pages, copy the embed code into the HTML module on your external page.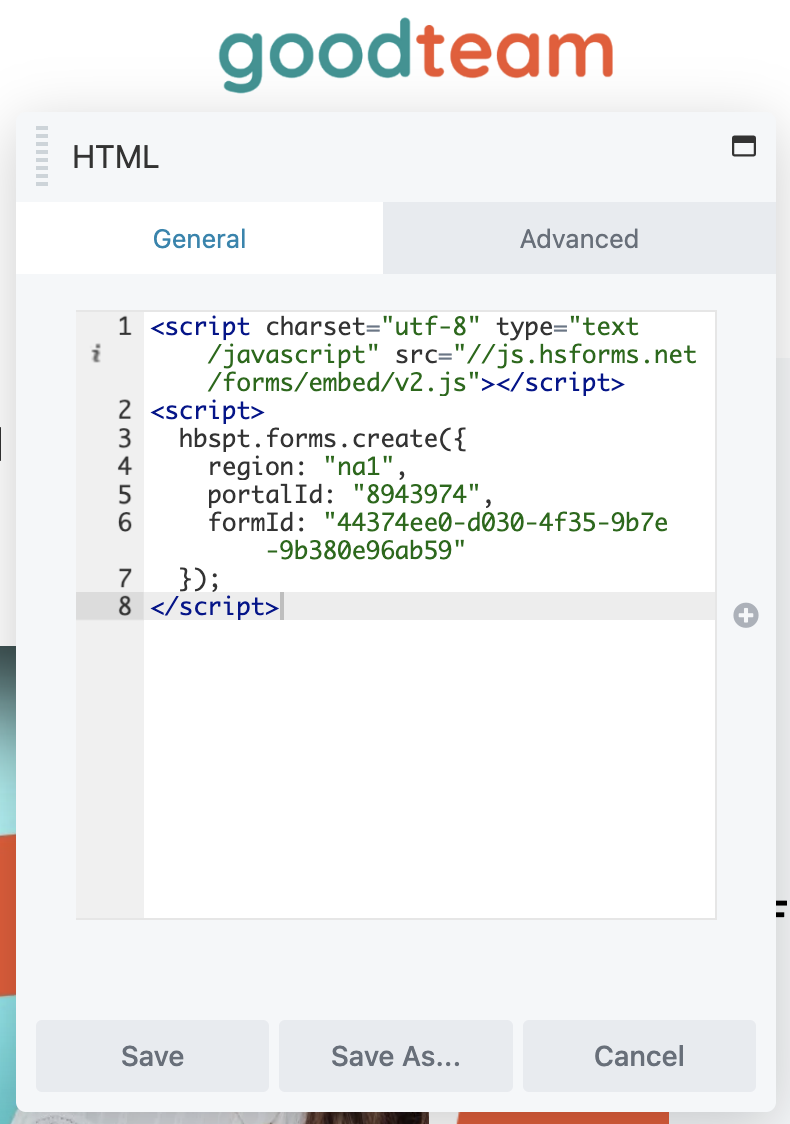 To add forms to HubSpot pages, you'll use a form module. 
You can create CTAs (Call to Actions) to link your standalone form on your website by embedding the CTA on your external non-HubSpot pages or adding it onto HubSpot pages. To create the CTA, go to Marketing > Lead Capture > CTAs. Here you will design what you want the CTA to look like, and then add the shareable link as your redirect URL.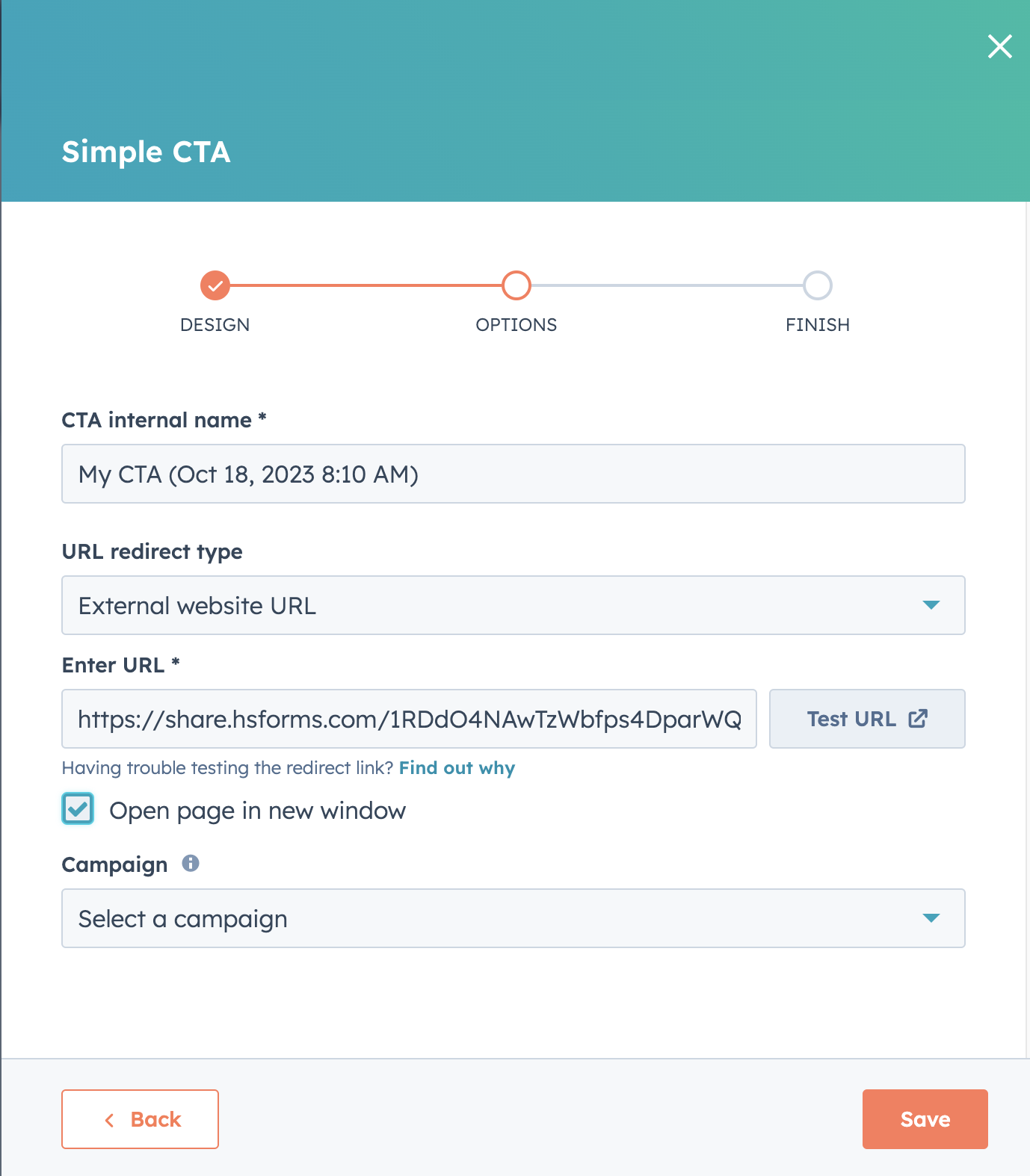 Conclusion: Get Creative with Forms
Now that you're armed with the knowledge of form creation, it's time to let your creativity flow! HubSpot forms can trigger workflows, segment contacts, and provide valuable insights. So, go ahead, and let those form ideas soar. Forms have never been this fun, have they?
If you need HubSpot Help, that's what we do at Good Team. Take a look at some of our other HubSpot resources or take a look at our HubSpot Services.
Get Your Free DIY 40-Point HubSpot Audit with Videos!