How to Set Default Properties for Contact Records in HubSpot (Video)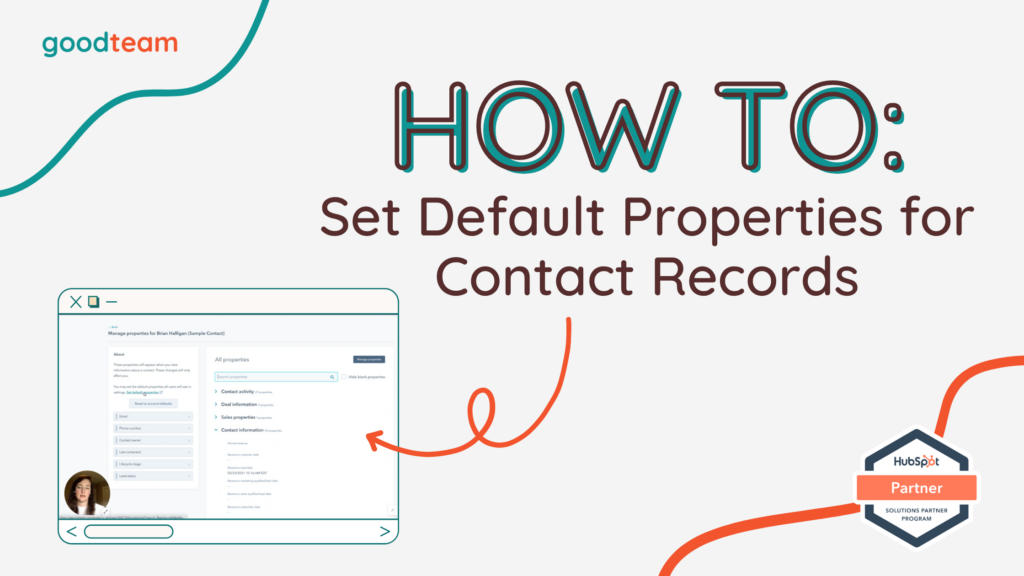 How to edit the default view on the properties for contact records (or any other record type):
Contacts
Choose contact to edit
Edit pannel
View all properties
Set default properties
Select custom property
Save
That's it! Now you know how to set default properties for contact records in HubSpot!
Want to get the most out of your HubSpot account? Grab your free ebook on 10 HubSpot Hacks You Probably Didn't Know.