Static and Active Lists in HubSpot | What is the Difference and How to Create Them (Video)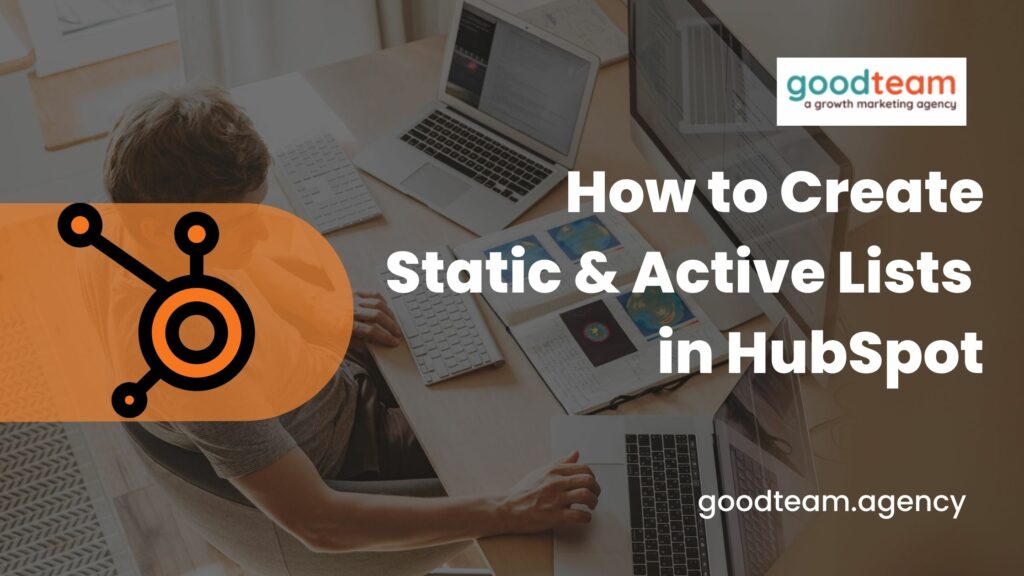 If you're familiar with any CRM or email management system used for growth marketing, you're probably familiar with lists. So what are static and active lists in HubSpot?
Lists are how HubSpot helps track your contacts.
Two types of lists are:
Static- Your traditional marketing list where you have to manually add and remove them. You set and forget.
Active- A newer type a list where HubSpot adds and removes based on an action.
Watch this video on how to create static and active lists:
To add lists go to:
Contacts

Lists

Import (Static List)/Create a new list

Add filter (similar to workflows)

Save List
That's it! Now you know how to create static and active lists in HubSpot and their differences.
Want to get the most out of your HubSpot account? Grab your free ebook on 10 HubSpot Hacks You Probably Didn't Know.